A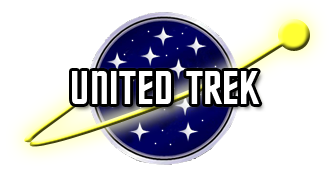 Production!



(Cover layout/lettering by SLWalker, TMP Enterprise mesh by Dennis Bailey)
Summary: Stardate 54310.98: A very attractive Commander arrives at Starbase 375 near the
Cardassian border to assume custody of a very dangerous prisoner... all by herself. They depart
together in the runabout Sacramento; sixteen hours into their trip, they come under attack by
the Maquis.

Stardate 54311.8: The starship USS Gibraltar, while en route to a Federation convoy to
the Rudyard Colonies, is diverted by the distress signal of the runabout Sacramento. Upon arrival,
they find the runabout destroyed and an encrypted beacon points the way toward an escape pod. Now,
Captain Sandhurst and his new executive officer, T'Ser, must deal with the formidable presence of
Commander Ariel Elannis, and her prisoner, former Starfleet Captain Sabrina Diaz.
-----
This was a recently completed project between myself and Sam Redfeather, which involves his
Star Trek: Gibraltar
series and my
Star Trek: Full Speed Ahead
series, both of which are members of the shared
United Trek
fanfic universe. We started this in late 2009 and completed it not more than a couple of days ago! We're very proud to bring this to the fanfic reading community and hope you enjoy it.
Link:
http://aafic.me/x7MLVf
MDg
Edited by Michael D. Garcia, 08 February 2012 - 02:26 AM.