Let's send a little love the way of the licensed publishers, eh? How about the Amarillo Design Bureau (ADB)?
Wait a minute, they're a gaming company aren't they? Yes they are, producing just about everything under the gaming sun for their own, slightly non-canon but permanently-licensed, Star Trek universe...
The purpose of this thread is to talk about their publications and I'm going to kick off with
Captain's Log
, their long-running, bi-annual, hundred-plus page magazine put out by to support *all* their gaming lines. I can't rationalise fronting-up the cover price for it because I don't play the games, but I really admire their work!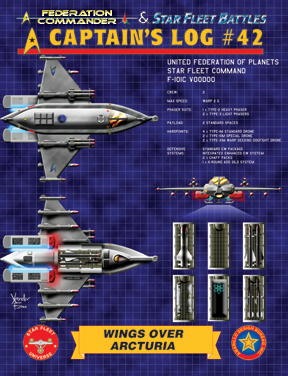 Have a look at the table of contents for their latest issue HERE. It covers fiction (3-4 short stories), news and expansion maerial on all their gaming lines, news of past and future events as well as feedback from fans. As gaming material it seems good value whilst being entertaining with fiction and graphics - a good recipe for success in a publication.

K