Ten Forward
Drink List

Andorian Ale



Recipe: Ask the Andorians

Dead Denobulan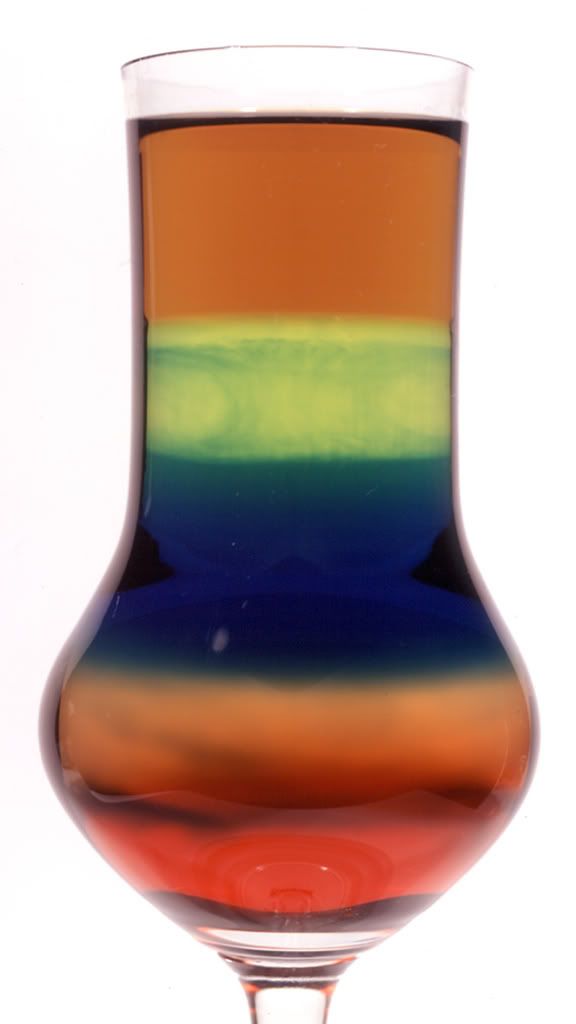 Recipe: As yet undetermined. Very strong and not for the faint of heart.

Fuzzy Malcolm



Recipe: 2 oz Jamaican rum, (To acknowledge Reed's Royal Navy Heritage), 1 oz peach schnapps, 2 oz orange juice, 1/2 oz fresh lime juice. Build on the rocks. You can sub in a little pineapple (REED'S Favorite food) for the orange juice, but use less as it's REAL SWEET. and fuzzy.

Vulcan Nerve Pinch

Recipe: Green tea and gin.

Meh

Recipe: No one cared enough to find out, in keeping with the nature of the drink. Also available in double or triple meh.

Aldebran Whiskey

Recipe: It is green.

Purple Mouse

Recipe: No single version was settled upon, but all involved hallucinogens of some variety.

Shnuzzle



Recipe: Star Burst shooter, with strawberry schnapps and orange juice

Flaming Andorian

Recipe: One part vodka, one part 151 proof rum, one part blue Curacao. Combine in a glass, ignite and toss back. Garnish with two blue umbrellas, unopened. (Recommended: remove umbrellas before ignition.)

Romulan ale

Recipe: The black marketer who sold it to us wasn't telling.

MACO Phase Rifle

Recipe: 1-1/2 oz light rum, 3/4 oz fresh lime juice, 3/4 oz Cointreau. Shake, strain and top with champagne.

THERE'S COFFEE IN THAT NEBULA!

Recipe: 2 oz double espresso vodka, 1 shot of espresso, splash of Godiva chocolate liqueur, shake with ice, strain into a martini glass with garnish of choice.


Macchi-Sato

Recipe: Espresso with rice milk.

Apocalypse Coffee

Recipe: Coffee as black as a black cat covered in soot deep in a coal mine. Oh yeah, and its an overcast night. It's coffee so black that it absorbs light and eats it, and all the light is now afraid of it and so photons avoid the general area. Once, a group of scientists dared try decaffeinating it. None were heard from again.

Black Hole 2.0

Recipe: Ask Boris (AKA The Clown). It's black, resembles a martini, and has a green sugar cube, and that's all we know.

Miruvor

Recipe: 1 glass of carbonated lemonade, 3 teaspoons of raspberry or strawberry syrup, 1 teaspoon of lemon juice, 1/3 cup of diced eating apples. Add the syrup and lemon juice to the lemonade and stir gently. Add the apples to the mixture and serve chilled.