A million dollars or Jennifer Aniston's body?
Posted 11 February 2008 - 08:46 PM
As a guy I'll take the Million, I don't think that Aniston's body is something I would want to have.

"Guests are reminded that Platform 1 forbids the use of Weapons, Teleportation, and Religion."
ping Sanity.
ping: cannot resolve sanity : Unknown host
Sanctuary For All
---
Posted 13 February 2008 - 08:20 AM
Actually if I had the choice between her and no dollars, I'd choose no dollars, that body ain't worth $1 to me.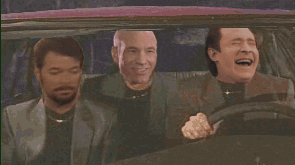 ---
Posted 04 December 2011 - 03:16 AM
the money oooo yeah!!!!

---
Posted 02 January 2012 - 07:31 AM
ill take the money... go to the gym and cut down on food if u want the body lol....

---
Share this topic:
---
1 User(s) are reading this topic

0 members, 1 guests, 0 anonymous users